DEAD ACCOUNTS
There are 1.3 billion accounts on Twitter, and only 310 million active users. Sounds creepy right? Like something straight out of a horror movie. 310 million is what percentage of 1.3 Billion? I'm not a mathematician, but 310 million is less than 1/4 of 1.3 billion. How many followers do you have on Twitter? How many of those accounts are dead accounts?
Have you attempted to promote your business on Twitter without results? Don't be upset it's not your fault. Honestly, don't you just hate it when people say that? "Don't patronize me" is the first thing that comes to mind. The second part of that saying is " You just have not been taught properly". This may be true, but by the end of this blog post, you will know exactly what action you should take, in order to make your presence felt on Twitter.
50K-100K Followers?
Twitter can be a bit intimidating I must admit. There are still 310 million active users branding themselves and funneling tons of traffic back to their blogs, websites, YouTube channels as well. "How could I possibly make a dent", I'm sure you've probably asked yourself. I bet there are millions of entrepreneurs who've made attempts to promote their business on Twitter, and have simply given up. How do I know this?
I sift through hundreds of dead accounts on a daily basis. These accounts have not been actively used from 1 month to 10 years. I flush them out of my followers list and add followers who actively use their accounts on a daily, weekly or monthly basis. Why? Because I want my precious content, that I've worked so hard on to reach the feed of the living. I'm not intimidated by accounts with thousands of followers and neither should you. If you've already given up on using Twitter to promote your business, I've found a reason to make you reconsider.
THINK LIKE A BOSS
You probably haven't had any success promoting, branding, and funneling traffic back to your beloved opportunities, because you're still thinking like an employee. How can you run an online business if you're not thinking like a Boss? What Boss do you know of, that will invest time, money or effort into a new venture that will hopefully magnify his brand without doing research. Let's say you make the finest jewelry in your town, own a storefront, and want to take your business online.
Your profession is making jewelry, not Network Marketing. You venture online anyway, create a Twitter account, and throw up posts for a couple of months, that produce zero results. Your online campaign ended quicker than it started. It's 2017, I get it. This is the age of "Kill The Middle Man".
If you want to whack the middle man, I hope you at least have some kind of idea of what you're doing. A BOSS would seek out Knowledge first, so that he does not waste his energy beating a dead horse. What I'm about to introduce to you, is a user-friendly method, to brand yourself, drive traffic back to your blog, website, or YouTube channel, using Twitter. I'm going to show you how to thrive on Twitter despite the fact that less than 1/4 of its user accounts are active.
Before & After Statistics
Automation
If you are not automating your accounts you will, and are being left behind in the dust. My Twitter account is automated and receives 48 pieces of my content daily. I have enough content to cover 2 days(98 pieces and growing). I sift my followers of all dead accounts, and grow my following by at least 500-1000 fresh active accounts every week. Once I set my system up it runs on its own while I'm out getting something to eat. Where did I learn how to do all of this?
FREE TWITTER TRAINING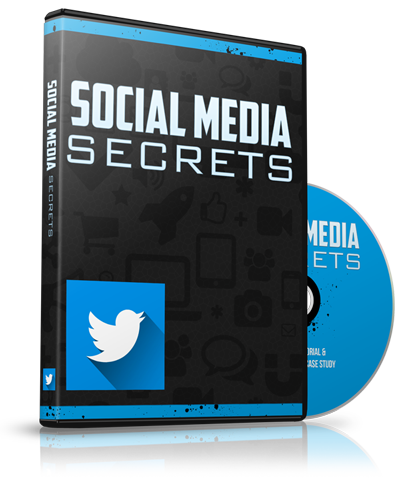 FREE TUTORIAL:  Simple 2-Step Proven Process to Get 4-Million People Seeing Your Tweets Each Month on Autopilot!
If you want to explode your presence and brand all over Twitter, I highly recommend that you check out that Twitter tutorial. Increase traffic to your website, blog and YouTube channel. Take a look at my Twitter account by clicking my link to the right column. Study the posts there to get ideas for how and what to post. Notice how many hashtags I'm using etc. Subscribe to my  channel YouTube and stay tuned for more Twitter tips to help your online presence grow. Once you learn how to make your Twitter account pop, you will have awesome information that you can share with the 1 Billion who couldn't figure it out. You know what we call that kind of information in the Network Marketing Community? Value.